B2B buying strategy has changed.
It's about time sales teams catch up.
Your sales reps have only ~5% of a prospect's time during the buying process. This means your 10-second pitch can make or break a deal.
10 accounts. 14 days. No credit card.
Manually researching for the perfect pitch doesn't work.
It's easy to get lost in the maze of Google and LinkedIn.
Your strategies might work for 5 accounts but 200 accounts? Good luck!
All intel is relevant for some time. Although, missing the window of opportunity to use it means starting all over again.
Saving time with generic messaging? Not worth it.
Robotic pitches sink the deal AND hurt the brand.
You're driving away prospects to competitors because of your pitch, not the product.
You or your team could spend hours calling and emailing but it won't turn into revenue.
Introducing account intelligence for personalized, relevant selling
B2Brain has everything sales reps need to put their best pitch forward, without getting overwhelmed by information and tools.
Real-time Intel meets Talking points
B2Brain scours the internet and finds the best intel for you. We even turn them into talking points that inform your pitch.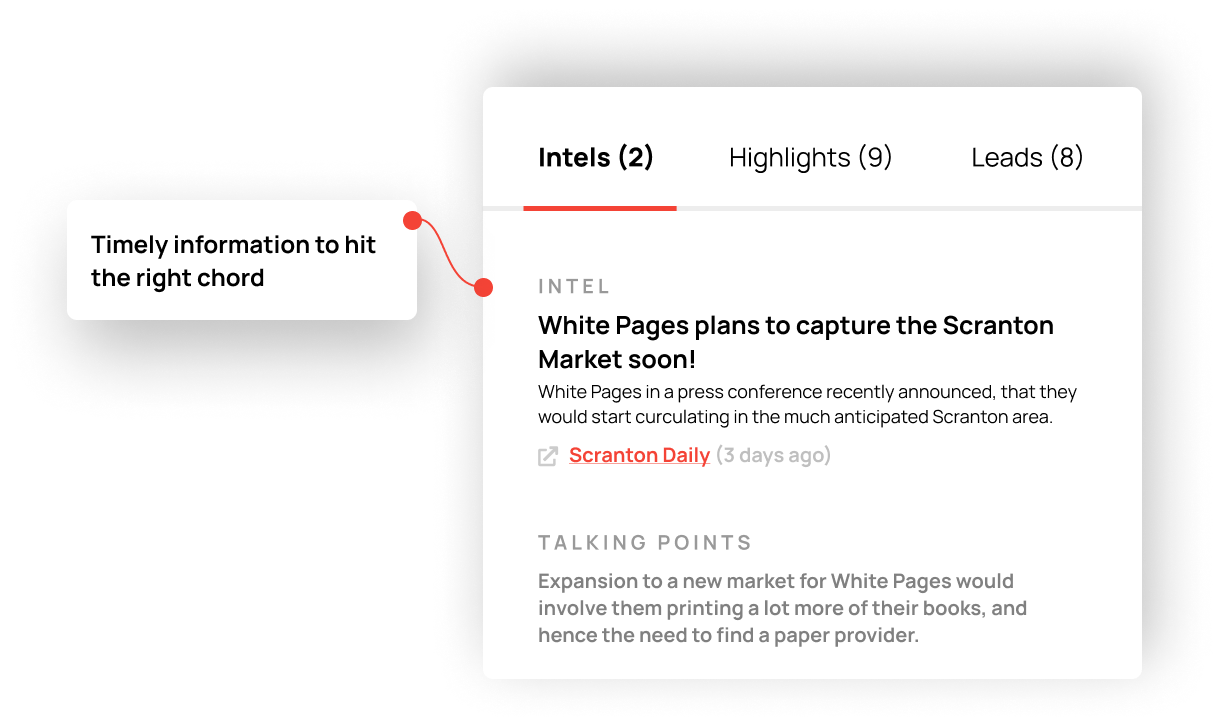 Relevant Leads
Reach out to the right people. Get their contact information without juggling through multiple platforms.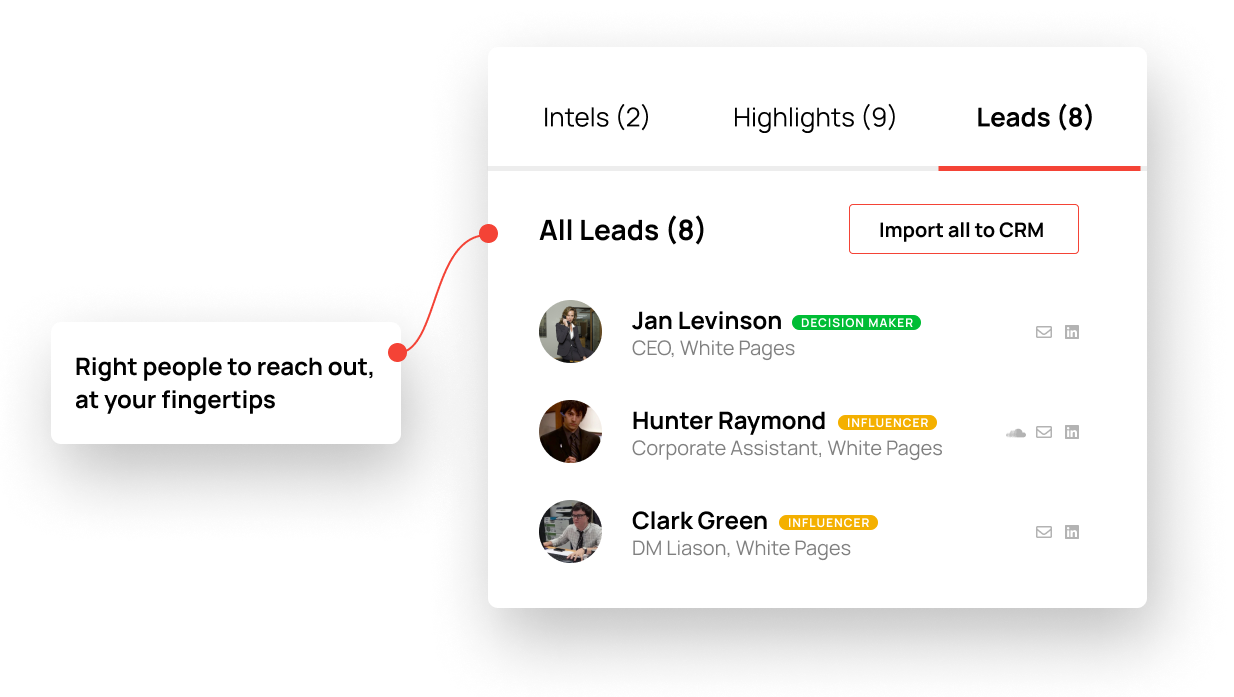 CRM/SEP Integrations
Quick setup with your CRMs and Sales Engagement platforms. See the value of B2Brain from day one.